Hi how are you?
I'm in Finland and that is so fantastic! I'm here for the Erasmus project to represent Italy. I'm in a wonderful family with a polish girl and each one of the family is so kind with me and with the other girl. I've never been in Finland and it is so strange being in a different country with different traditions and habits. Yesterday Wednesday I went to an elevator factory and it was so particular because I have never visited that kind of factory, there were a lot of new technology and we could try everything. During the evening we had the disco night it was really funny.
On Monday morning we had to work on the project but in the afternoon we went to the Railway museum and there were a lot of trains and the guide's speech about train's history was very interesting. After that we went to the City Hall and it was so big and with a lot of monuments inside and an educator talked about Finland's school system.
Tuesday was my favorite day because in the afternoon we went to Fazer which is a chocolate factory and after the visit they gave us a bag with a lot of chocolate inside and it was really great! And then we went to the capital city Helsinki we visited all the monuments and the most important places and we had also 3 hours of free time and I went to shopping, I bought lots of gifts and something for myself.
Every morning we have to work at school we are divided in 5 groups and every group have to work on the online platform. I love this experience and love staying with the family every evening and every night. Now I'm in school I'm writing this letter but now I have to go because I must do something else so bye!!!
Giulia Iezzi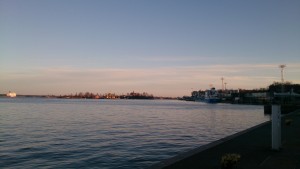 A journey in Finland
In this letter I am going to write about my journey to Finland and the places that I am have been visiting.
My name is leen and I am 17 years old from Sweden. I traveled to Finland for a week with my school to work with the project "Erasmus". The school starts on Monday at half past eight. In the school everybody is nice and friendly. The teachers welcomed us in the beginning and then some students in the school sang to us. Afterward there was a teacher who taught us some Finnish words. At twelve o'clock we ate lunch (it was delicious). At one o'clock we went to Rantatiemuseo to learn more about the Finnish history in terms of trains and transport. We finished the day with visiting the City Hall. That museum and the City Hall were amazing and I really enjoyed visiting them.
The next day we worked in the school with the groups and we did some presentations about our countries. Afterward we went to the chocolate factory "Fazer" in Vantaa. There they explained a lot about how they make the chocolate and some other products such as bread. They gave us some chocolate as well. The day was a little bit long because we visited the capital of Finland which is Helsinki. Helsinki was amazing because it is a very big capital and there are a lot of buildings and places to visit.
On Wednesday we started school as usual and we work with the project. We did the interviews and we sent some feedback to improve the courses. When we finish we visited "Konecranes". The visit was informative and personally I learned a lot. They explained how they are working to improve the elevators in the future. It is a very big company and the elevators are very modern and the quality and the safety are very high. Afterward we went back to the hotel until six o'clock. At seven o'clock we had a little party in the school and it was very funny.
We still have two days here in Finland and I am sure it will be amazing. I really enjoined the journey and I am looking forward to visit Helsinki again.
Greetings, Leen